... HOW ORWELLIAN CAN YOU GET?  - THEIR TITLE:  
'Disaster': warning for democracy as experts condemn Meta over Canada news ban
Social media giant Meta's ban on news access on its platforms in Canada is an "epic miscalculation" that could damage journalism and promote the spread of misinformation and fake news, experts are warning.
The company announced the move on Tuesday, saying they had begun the process to end access to news on Facebook and Instagram for users in Canada.
The policy came in retaliation for a new law, the Online News Act, created in an effort to help shore up revenue at Canadian journalism outlets by forcing intermediaries such as Meta and Google's parent company Alphabet to chip in.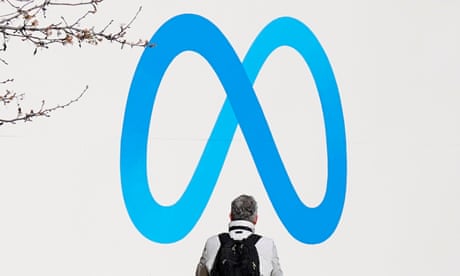 The company has described the legislation, Bill C-18 – passed on 18 June – as "unworkable" and argued that the only way to comply with the law is to "end news availability for people in Canada".
Some Instagram and Facebook users in the country are finding themselves unable to share links to news articles on those platforms, including links to stories from non-Canadian outlets including the Guardian, the Washington Post, the New York Times, and Al Jazeera Afrique.
Earlier this year Google also said it would remove links from search results but has yet to carry out the threat. It remains unclear whether the search giant and other platforms such as Twitter and Bing will follow Meta's lead.
Media experts warn that the move could simply leave a void which will be filled by peddlers of disinformation.
"The end result could be Meta removing access to almost all legitimate news organizations, but leaving up links to news stories from disreputable outlets, or blogs and other one-person operations," wrote Laura Hazard Owen of Harvard's Nieman Lab.
Michael Geist, law professor at University of Ottawa and the Canada Research Chair in internet and e-commerce law, said Canadian media would be hit hard, especially small and independent outlets which depend on social media to build their readership. "This policy is a disaster," he said.
Timothy Caulfield, a University of Alberta professor who researches health and science misinformation, said that even before the passage of the new law, social media and online forums were a dominant force in spreading unproven therapies and conspiracy theories about conventional medicine.
"There's a large body of evidence now that tells us that misinformation spread online about health does real harm. The anti-vax nonsense is just one example," he said.
"If credible content decreases, the problem is just going to intensify."
Politics and elections may also be affected. Following the 2016 US election that saw Donald Trump elected, Meta, then Facebook, announced it would invest in election integrity.
But Ahmed Al-Rawi, the head of the Disinformation Project at Simon Fraser University, said limiting news access on social media platforms like Facebook and Instagram compromises those investments.
"News is one of the main columns of democracy," he said. "If you don't allow factual news to be disseminated on your platform, why do you even claim that you are there for the public good?"
Al-Rawi also said the inability to link to news could lead more people to share screenshots, which are easy to doctor using image-editing software or AI technologies.
Users' inability to authenticate news in-platform by vetting links could lead to the growth of fake news, he said, especially since Meta only works with a relatively small fact-checking team in Canada.
Al-Rawi also noted that Canada's federal parties – including the ruling Liberals, the architects of C-18 – are still spending on Facebook ads, even after the bill's passage.
Financially supporting Facebook while simultaneously depriving Canadians of news access on the same platform smacks of hypocrisy, he said.
Like Al-Rawi, Geist also said the government shares considerable blame for the impact the move will have on Canadian media.
"There's plenty of people who believe that the platforms are to blame, but I have to say, that this outcome was entirely foreseeable and the government shrugged its shoulders and just sort of downplayed the risks," said Geist.
He said now that the bill has become law, the Canadian government will have to ask itself some hard questions about how much a link is worth. Meta, too, will also have to figure out how much it wants to soften as other countries look to the Canadian debacle as a possible precedent.
Either way, Geist said, it's a lose-lose-lose situation. "There are no winners here."
THEIR GARBAGE: https://www.theguardian.com/world/2023/aug/04/canada-meta-news-ban-facebook-fake