Congressman renews his call to abolish agency that "gropes and grabs" Americans
Steve Watson
Infowars.com


GOP presidential candidate Ron Paul issued the following statement on his campaign website this afternoon, following his son Rand's treatment at the hands of the TSA in Nashville.
"The police state in this country is growing out of control. One of the ultimate embodiments of this is the TSA that gropes and grabs our children, our seniors, and our loved ones and neighbors with disabilities. The TSA does all of this while doing nothing to keep us safe.
"That is why my 'Plan to Restore America,' in additional to cutting $1 trillion dollars in federal spending in one year, eliminates the TSA.
"We must restore the freedom and respect for liberty that once made American the greatest nation in human history. I am deeply committed to doing that as President of the United States."
The website also posted a picture of Senator Rand Paul talking to reporters following the incident with the TSA: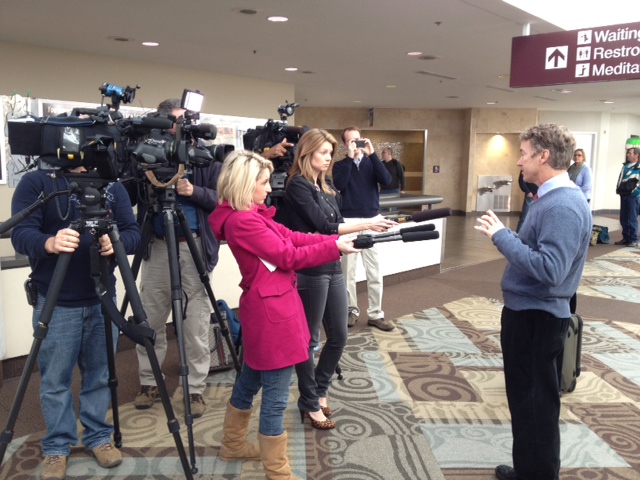 Congressman Paul has been a long time critic of the TSA. In 2010 he introduced into the House the "American Traveler Dignity Act," which would remove TSA agents' immunity from prosecution for implementing invasive pat-down procedures. Paul re-introduced the legislation in the summer.